Dawn McCoy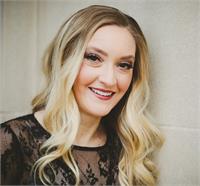 Owner

Licensed Esthetician

Licensed Nail Technician

Makeup Artist

1. Why would someone choose Tranquility Spa?
Tranquility Spa provides the most specialized, customized care of anywhere! It is a place people go to feel like they are coming home!! It is our goal that with each visit you look and feel more beautiful, youthful and refreshed!! You aren't just another guest; you are truly part of our Tranquility family!
2. What makes you feel beautiful inside and out?
Sharing my heart and expertise makes me feel amazing! I feel most beautiful when I use my inner gifts and strengths combined with dressing up to reflect my outward sense of presence; it all goes together!! When I take time to start my day by doing something for myself by working out and choosing healthy foods, I have enough energy to serve others for the remainder of the day!
3. How would your clients describe you and your style?
My clients would say I have a very simple, classy, distinguished style mixed with a funny flair for rhyming/puns and a love for SPARKLE!! I have an especially light-hearted personality with a very optimistic outlook on life. My attention to detail and perfection make my SPA art and business efforts exemplary. I try to inspire in others the notion that anyone can do anything they set their heart and mind to!
4. What is your Spa Specialty/Niche?
My specialty is to exceed expectations with every individual I meet. My niche is to anticipate people's needs and make lifelong connections. I find complete joy in delivering every aspect of Tranquility!!
Dawn McCoy is currently not instructing any classes.